Nissan Express Service
It's Monday morning, and another busy week is about to kick off. You've got a calendar full of doctor appointments, client meetings, even a school field trip that you've agreed to chaperone. As you get in the car to take the kids to school, the digital gauge cluster in your Pathfinder sends along an alert: it's time for a Nissan oil change.
With a life that's as busy as yours, finding the time for this kind of Nissan service visit isn't exactly an easy task. As fellow parents, breadwinners, community members and car owners, we get it. That's why we're proud to offer Nissan Express Service -- the easy, no-appointment-necessary solution to your vehicle's most common auto maintenance requirements.
Intrigued? Reach out to our Nissan dealer in Denham Springs to learn more!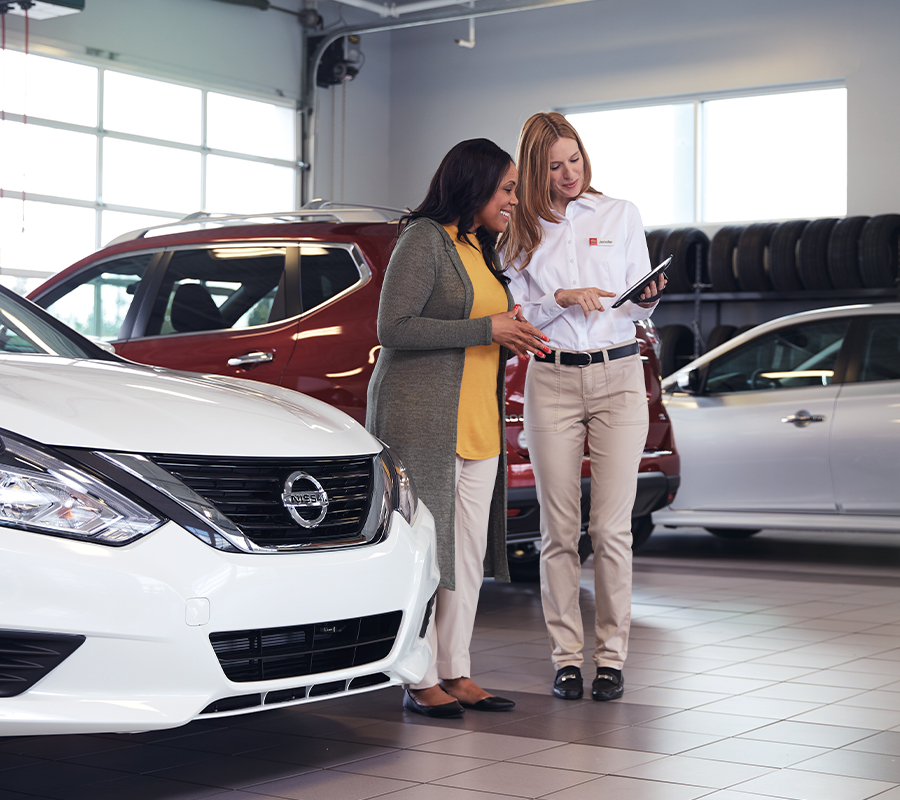 What Is Nissan Express Service?
Nissan Express Service is our easiest, most convenient option for vehicle owners looking to have their vehicle's maintenance completed on their terms. This program does not require an appointment, which means you can simply show up at our facility at a time and date that works for you.
Our team of trained technicians will quickly process you and your vehicle, ensuring you're promptly back on the road. Your car will be in and out of our Denham Springs Nissan service center before you even have time to settle into our comfortable, spacious customer lounge, connect to the Wi-Fi and answer a few emails.
Does it sound too good to be true? Make no mistake that it really is this easy for nearby Nissan fans.
What Services Does Nissan Express Service Offer?
All the most commonly requested auto maintenance repairs are available through our Nissan Express Service program. The following list provides a glimpse at what our express Nissan service technicians can take care of for you at your next walk-in visit:
Oil and Filter Change
Air Filter Replacement
In-Cabin Microfilter Replacement
Battery Diagnostic Check and Replacement
Brake Service
Tire Rotation and Balance
New Tires
New Wiper Blades
Factory Scheduled Maintenance
And More!
Nissan Express Service Near Me
If you're ready to enjoy the convenience of Nissan Express Service in Denham Springs, just stop by at a time that works for you. Don't ever feel like you need to schedule Nissan service prior to coming in for a quick Altima oil change or Rogue brake inspection -- we've designed this program to negate the need for any advanced bookings.
Remember, your time is your most valuable asset -- and now, with Nissan Express Service, you can make the most of every minute in your packed day by visiting our local auto repair shop whenever works best for you. Ready to crush your time management goals? Take advantage of Nissan Express Service today.